We are busy and blessed!
As if reaching our 30th anniversary this year wasn't enough, we also have a bounty of business to celebrate! Many of the projects we take on come from referrals. We're very grateful for all the positive feedback on the quality of our work. Our team is going full speed ahead. We've been told our projects grab attention because they are so unique, eye-catching and inspiring to experience. Those comments are truly humbling and remind us of a simple truth: Seeing something for the first time leaves a lasting impression. Take a look at our most recent work and let us know what you think.
---

Efficient management
Tom Lazansky coordinates and manages residential remodel and new home construction projects. He tracks and manages budgets and schedules, and serves as the primary contact for clients from start to finish. Before joining us in 2020, he already clocked in over 27 years of construction industry experience in Denver as well as Naples. In his free time, Tom enjoys cycling, golfing and kayaking with his wife, as well as home projects and hiking with their dogs. He holds a BS in Liberal Arts from the State University of New York, as well as a Florida Residential Builders License.
We congratulate Tom as he continues to achieve great things!
---

If you're looking for a festive atmosphere as well as an incredible meal, Ninja Japanese Steak House, which opened in the Galleria Shoppes at Vanderbilt last November, may be the perfect place for your next evening out. Given the extensive menu of sushi, sashimi and other Japanese favorites, Barb and her family opted to sit at the hibachi grill where the steak, shrimp, scallops and lobster are served up with acrobatic flair. The night they went, staff members sang happy birthday to one of the patrons, accompanied by a drum. And everyone left with souvenir headbands in true "ninja" fashion. All in all, Barb calls Ninja Japanese Steakhouse a "must visit." If you go, be sure to let her know!
---
Picture perfect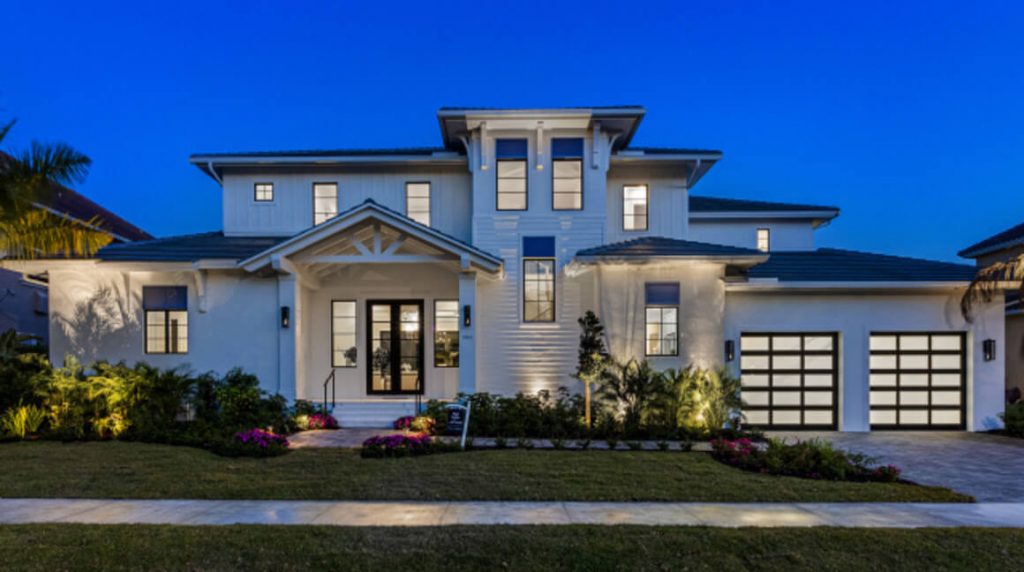 If you have yet to see our stunning transitional-style, 8,600-total-square-foot estate home at 506 Tigertail Court on Marco Island, take a look at these newly released professional photographs.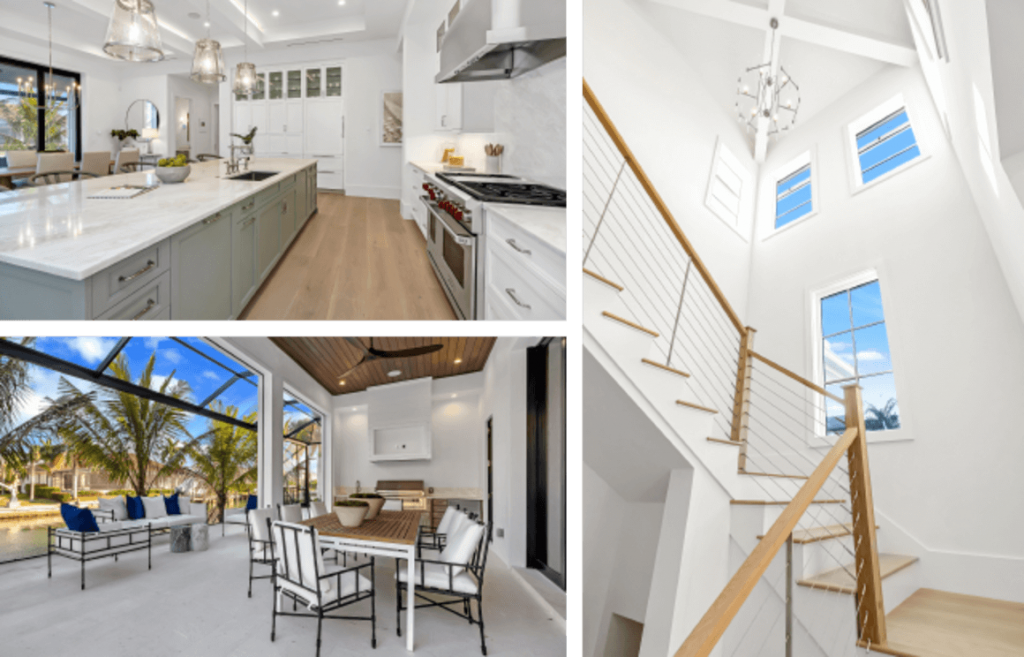 If you're interested in seeing any available Lykos custom home, call us at 239.594.8510.
---
We would love to hear from you
As you know, designing and building luxurious homes is our passion and we also care a lot about our customers! We really want to let our Southwest Florida community know what they are missing. It would mean a lot to us if you would give us a review on Google to let others know about your experience making your dream home a reality.
---
---
Check out our latest testimonials
We love testimonials, because they are a true celebration of our incredible team. From project managers to contractors to supervisors, you love them as much as we do. We appreciate your honesty and humor and hope you enjoy our newly added testimonials, too.
---