The best-kept kitchen secret is a secret kitchen
Imagine entertaining friends and dazzling them with an array of delicious dishes displayed on your marble-topped island while your kitchen remains showroom spotless. Such a magical act is only possible with this remarkable retractable backsplash we recently installed in Pelican Bay. Fully open, the secret is revealed—another kitchen directly on the other side where you or your catering team create culinary masterpieces. Interested? Ask us about our custom kitchen capabilities by calling 239-594-8510.

A remarkable remodel near the pier
Just one block south of the iconic Naples Pier, we are transforming a luxurious residence—an exquisite remodel we expect to complete in 2022. Interestingly, the footprint of the residence will remain unchanged. The homeowners have entrusted us with achieving results so remarkable, they will make the entire City of Naples proud. We plan to share the progress with you as this handsome home takes shape.


If you're headed into the Florida heartland and the "Happiest Place on Earth," make time in your itinerary to dine at Paddlefish located in Disney Springs. This enchanting restaurant is an authentic replica of a 19th century riverboat—now a modern luxurious vessel docked in Lake Buena Vista. Aside from the unique land and sea dishes, guests are dazzled by the panoramic sunset view, with rooftop-level and waterfront seating. Barb enjoyed the food as well as the excellent service. When you go, let Barb know! MENUS AND MORE
---

---
From SF Bay to Naples Bay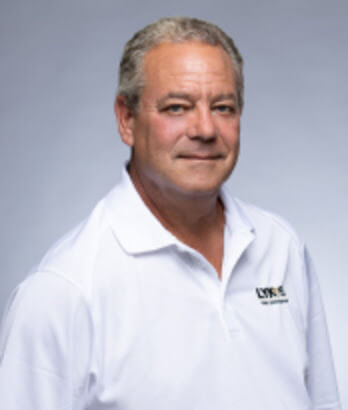 Before joining our team, John Goff worked in custom home building and remodeling in the San Francisco Bay Area. As superintendent, he leverages over 40 years of construction industry experience. To ensure all projects run at top quality, John taps his superior communication skills to inform inspectors, subcontractors, clients and teammates.
We're grateful you chose The Lykos Group, John!

Sunday, June 20th was Father's Day, so we'd like to express our appreciation for all the Pops, Pappys, Old Mans and Dads we are privileged to work with.
In alphabetical order, they are:
Celebrate freedom on the 4th

Our newsletter will be on vacation next month so today we are wishing you a happy, memorable, festive 4th of July!
We would love to hear from you
As you know, designing and building luxurious homes is our passion and we also care a lot about our customers! We really want to let our Southwest Florida community know what they are missing. It would mean a lot to us if you would give us a review on Google to let others know about your experience making your dream home a reality. Review Us
Q:
Have you or your employees been certified in remodeling or had any special training or education?
A:
We continually strive for the highest levels of excellence at The Lykos Group. Our talented, experienced professionals have earned and currently hold these state and national licenses, certifications and affiliations:
Florida Certified General Contractor
National Association of Home Builders (NAHB) Designations
Certified Graduate Remodeler (CGR)
Certified Aging in Place Specialist (CAPS)
Certified Green Professional (CGP)