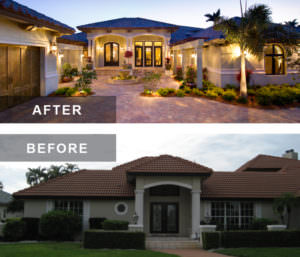 The Lykos Group today announced the custom homebuilder has signed a record-breaking 16 single family home and condominium remodeling projects in Southwest Florida in the first half of 2018.
"Our remodeling activity is being driven by solid gains in employment and rising home values, factors that are giving homeowners the confidence to invest in their homes," says Tom Lykos, founder of local custom homebuilding firm The Lykos Group "Homeowners are not only undertaking a greater number of remodeling projects, but larger and more complex ones. And as a reflection of the long, slow economic expansion that we have been in, many more owners are just now initiating replacement-type projects that had been deferred during the recovery," he believes.
"Whole home remodeling activity, already enjoying record economic conditions, is growing at its fastest pace in four years and should rise 5.1% this year alone," says Lykos, citing the latest Residential Remodeling Index (RRI).
Kitchen and bath remodeling, room additions and outdoor living attachments are top home improvement and remodeling projects while aging in place retrofits, energy efficient and other sustainable improvements markets continue to expand. Spending on projects related to healthy homes and indoor air quality is also increasing, reports Lykos.