Sand Dollar Success
This year, the Sand Dollar Awards, sponsored by the Collier Building Industry Association, were presented virtually via Zoom and other live video streaming services. Every major awards gala broadcast was in fact reimagined this year, from the Emmys to the BET Awards to music industry ceremonies. On Saturday, October 24th, we were socially distant together, glued to our screens. We had two notable wins! Our Naples beach cottage remodel and our advertising (by Wilson Creative Group) took the top prizes in their categories.
We'd like to thank everyone who helped make these victories possible. Now let's get back to work!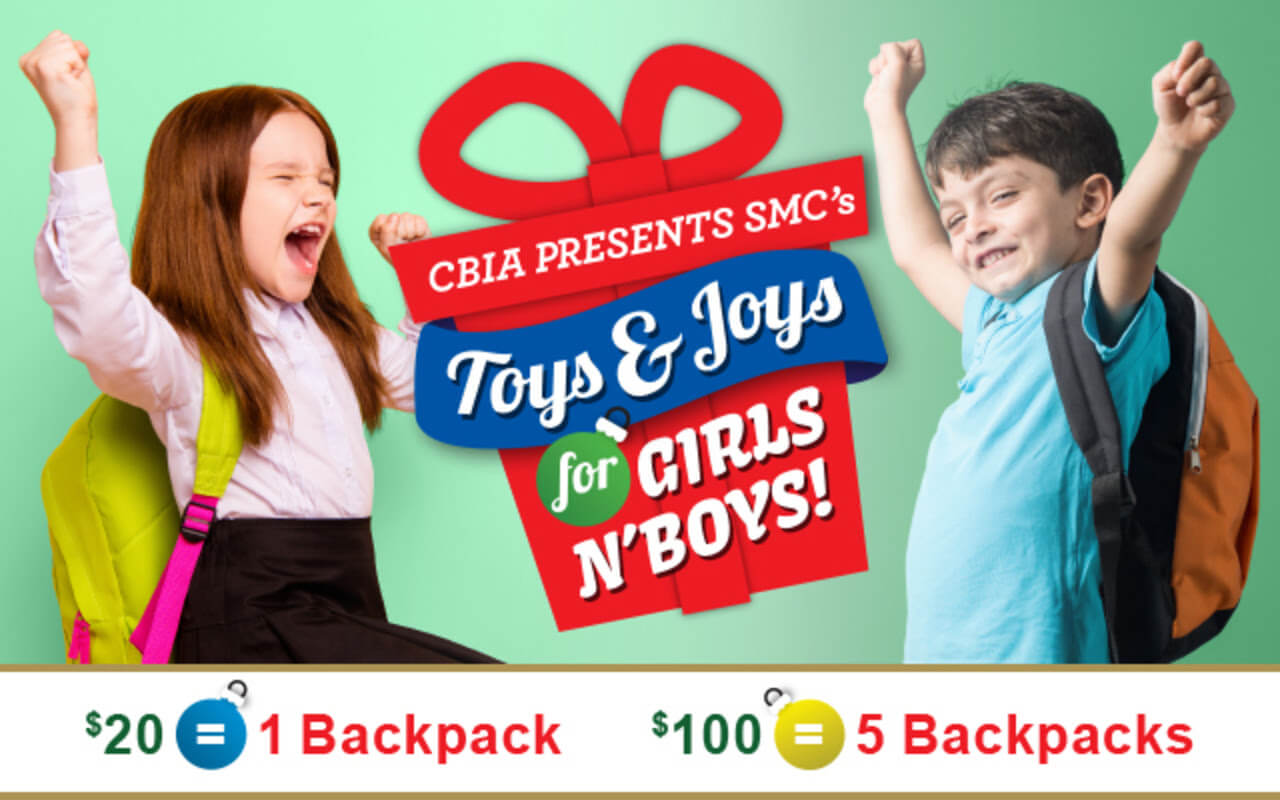 Holiday joy for girls and boys!
The most wonderful time of the year is almost here—and that includes the annual CBIA Toy Drive. This year, because of public-health-related concerns, it will be a "joy drive" rather than a toy drive. The CBIA Sales & Marketing Council encourages donations of funds rather than actual toys for local children at risk. Monetary donations are more useful to the CBIA as they generate collective buying power. Donating 20 dollars buys a child a backpack—a much-needed accessory for school-age kids. Donate 100 dollars and you'll provide backpacks for five children!
Best of all, The Lykos Group will match your donation 100%. Simply write a check payable to CBIA and bring it to the main office at Lykos. Then we'll match those funds and drop off everyone's checks at the CBIA! It's that easy!
The Lykos Group, Inc. | 4779 Enterprise Avenue | Naples, Florida 34104 | 239-594-8510

Many of us believe breakfast is the most important meal of the day, with lunch running a close second. The word "breakfast" indicates it's breaking your overnight fast—and ideally turbo-charging you with healthy nutrients. So Barb recommends Skillets where her "go to" menu selection is waffles with fruit compote. Their menu is chock full of healthy breakfast and lunch options, which include monthly specials and kids items. Everything is freshly made (nothing microwaved here!) and delivered by a friendly, gracious staff.
They're always adding new choices to the menu, like the breakfast casserole, the smoked salmon and cream cheese omelet, and the eggs over bacon-potato pancakes. You'll find Skillets locations in Naples, Bonita Springs and Fort Myers. When you go, let Barb know!
Industry Think Tank
Since principal Tom Lykos is excited, we are definitely eager to find out more about the potential opportunities that will arise from participation in a new industry "think tank." The brain trust of this new group includes builders, designers and architects. It will provide a forum where we and our industry peers can learn ways of working together more productively and—most importantly—discover the best practices for integrating sustainability into every project we undertake.
Stay tuned for more details!
We would love to hear from you
As you know, designing and building luxurious homes is our passion and we also care a lot about our customers! We really want to let our Southwest Florida community know what they are missing. It would mean a lot to us if you would give us a review on Google to let others know about your experience making your dream home a reality. Review us »
Check out our latest testimonials
We love testimonials, because they are a true celebration of our incredible team. From project managers to contractors to supervisors, you love them as much as we do. We appreciate your honesty and humor and hope you enjoy our newly added testimonials, too. Testimonials »