We can't wait to see you soon
What a year it has been! After so much uncertainty and upheaval from the spring—and a summer like no other—we are energized and ready for the start of the new season. Why? Because nothing makes us happier than reuniting with our extended Lykos family. We have some news to share and special events planned, but mostly we would love to hear from you. Reply to this email and let us know when you'll be back in town!

We don't just love bringing your dream homes to fruition, we also have a deep appreciation for how important it is for our clients to make informed decisions.
As we endeavor to empower you, Tom hosted a live event on September 10th to discuss Fixed Cost versus Cost Plus. The goal was to provide the critical information needed to help you decide which model is best. If you missed it, click here to watch the recording and follow us on social media to learn about the next one.

Our beloved Barb had a birthday in September! One of her favorite places to celebrate is Bha! Bha! Persian Bistro on bustling Fifth Avenue in Naples. Barb loves the wait staff as much as the delicious Persian menu, because they treat every customer like family. The Ginger Apricot Shrimp and Lamb Eggplant Napoleon are simply to die for. They recently reopened with new menu items, so definitely stop by and give them a try!
Our website got a makeover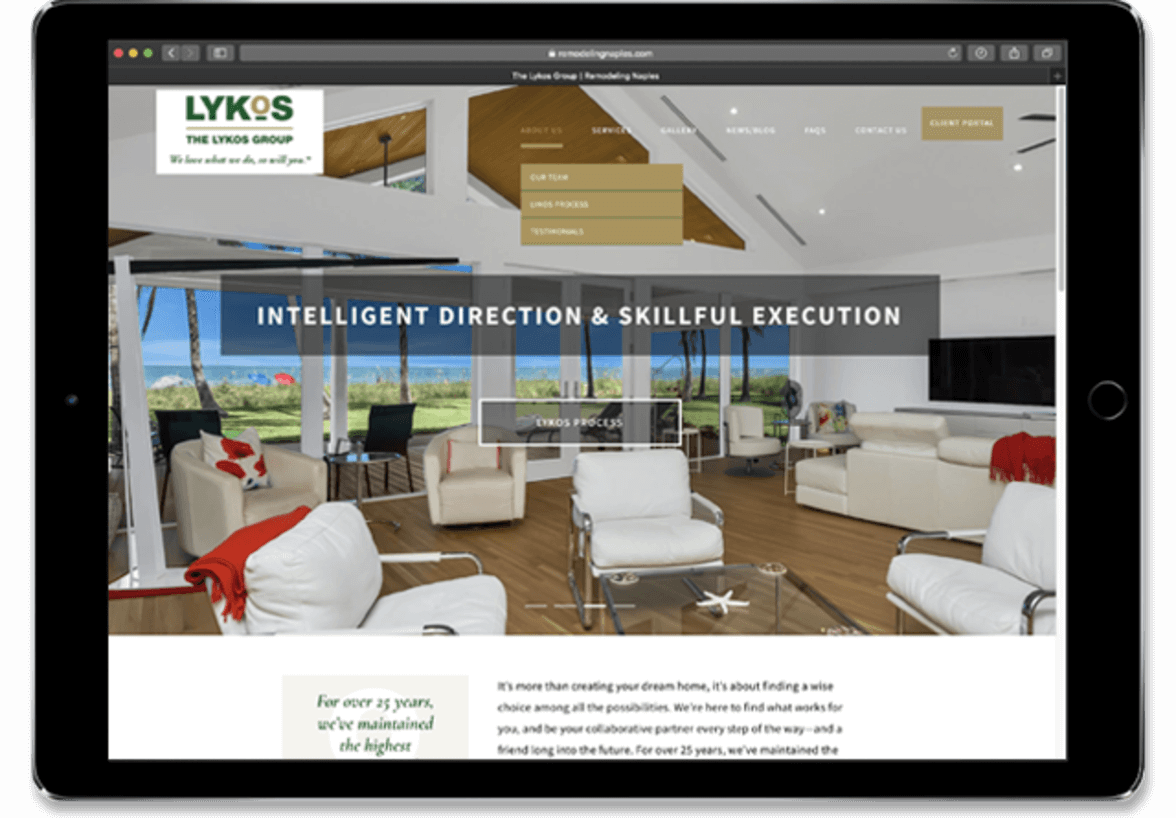 We recently took the time to make some improvements to our website. One terrific way to inspire new ideas is to see various design elements in action. We have added a number of photographs of several newly completed residential remodels and new homes. These new projects are absolutely gorgeous.
Pelican Bay »
Aqualane Shores »
Park Shore »
Moorings »
Check out our latest testimonials
We love testimonials, because they are a true celebration of our incredible team. From project managers to contractors to supervisors, you love them as much as we do. We appreciate your honesty and humor and hope you enjoy our newly added testimonials, too. Testimonials »
We would love to hear from you
As you know, designing and building luxurious homes is our passion and we also care a lot about our customers! We really want to let our Southwest Florida community know what they are missing. It would mean a lot to us if you would give us a review on Google to let others know about your experience making your dream home a reality. Review us »