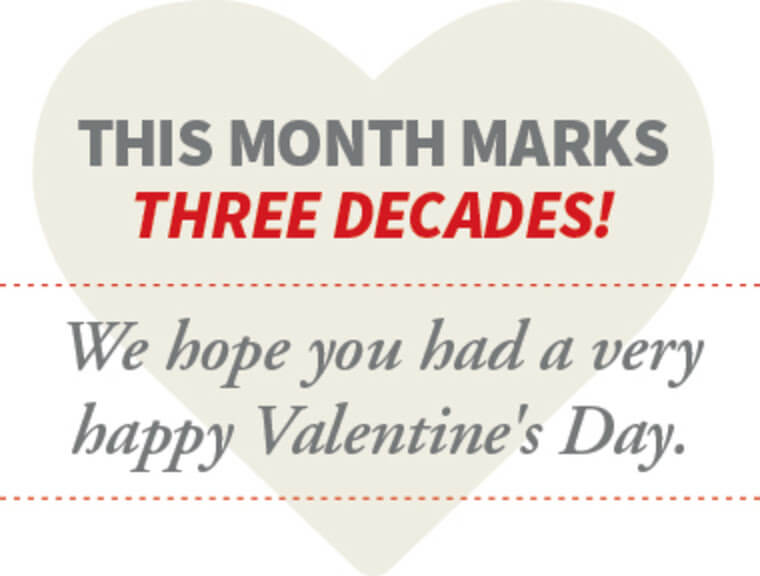 We have another occasion in February close to our hearts—the 30th anniversary of The Lykos Group. In recognition of this big moment, we would like to ask each and every one of you to reply to this e-mail with your favorite Lykos Group memory or event from the last three decades.
Thank you all for helping us reach this milestone together!

The first Roy's opened in Hawaii Kai on Oahu in 1988. Last month, the Lykos family celebrated Tom's birthday at Roy's in Promenade Shops in Bonita Springs. He raved about the Grilled Wagyu Meatloaf while Barb savored the Roasted Macadamia-Crusted Mahi Mahi. They topped off the meal with a signature Melting Hot Chocolate Soufflé and the chef's Peanut Butter Pie. The server also rewarded our birthday boy with a cupcake. If you go, tell them Barb and Tom sent you! Preview Specials & Menu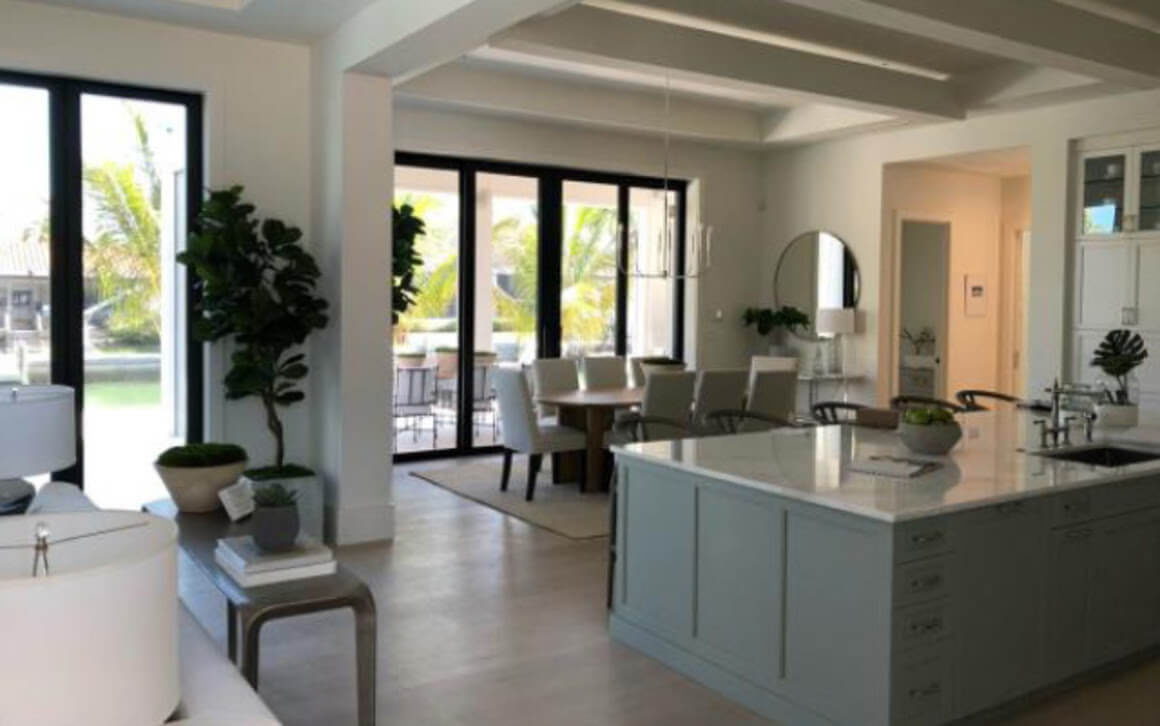 Time to See Tigertail!
Our dramatic transitional style model at 506 Tigertail Court on Marco Island is finally complete. The two-story, 8,600-total-square-foot estate home (5,370 square feet under air) features four bedrooms plus a flex room, five full baths, one half bath, and a three-car garage. The extensive pool complex includes a spa as well as an outdoor living area. Thank you to our outstanding partners in bringing this jaw-dropping home to life.

Interested?
Contact Paul Arpin, Premier Sotheby's International Realty, for a private or virtual showing.
Call him at 239.877.4450 or EMAIL PAUL ARPIN
---

Awesome Accounting
Joni Long has served us well in accounts payable since 2016. She's an industry veteran, with over three decades to her credit. Her world is filled with purchase orders, invoices, statements and subcontractors' lien waivers. Joni earned her bachelor's degree at Buffalo State College. Her favorite pastimes are spending time with family, painting watercolors, traveling and her comical cats—Moe, Larry and Curly.
We're grateful for all you do, Joni!
---
Adding Dimensions
We've just begun remodeling our conference room integrating VRE or Virtual Remodeling Experience as a reference.

VRE is a proprietary rendering technology that brings projects to life in 3D. We use this very same technology to help our homeowner clients get a precise vision of what their completed projects and homes will look like.
Share Your Feedback With Us
Remodeling, designing and building luxurious homes are passions of ours. We also care about our customers and what they think of us. If you have engaged our services for a remodeling or construction project, please take a few moments to write a Google review about your experience. Refer your friends and family to The Lykos Group as well. We welcome every opportunity to let the people of Southwest Florida know what we can do for them. Thank you. Review Us